Working around the resistance of your horse rather than directly. This is the subject of my blog today.
My mother was so good in the kitchen. She could taste anything and then make it even better, from the things we ate in a restaurant to what she was cooking in the kitchen. She made cream pies, fruit pies, lemon meringue, and the best fillings I have ever eaten. The crust in these pies was so delicious that if there was no pie filling, I did not miss it because the crust was sooooo good! Many times she would make crust for me without the filling, adding just some butter, sugar and cinnamon. Coming home from school I would often look forward to my mother's light, flaky, crispy pie crust as a treat and there it would be waiting for me. She would put the pie crust on a cookie sheet and then when it was baked she would break it up in manageable size pieces.
My mother tried to teach me how to make a crust. However it always came out tough no matter how careful I was to not over work the dough.
Following a method to train a horse can be allot like me trying to make a pie crust. The more I worried about making it tough, the worse my crust got.
If we focus too much on fixing a behavior we do not like in our horse, we may only increase the problem. I was focused on not making a tough crust rather than making a good crust. Probably, if I had changed my focus I would not have proven time and time again I was never going to get it!
Focusing on what we do not like has a tendency to increase worry and create more separation from your horse. So maybe you get the problem fixed, but your connection with your horse will suffer greatly from what you put your horse through. See your situation with your horse not as a problem but only as a need to lay a stronger foundation. So simple and so easy.
Vincent Spiaggia, a dear friend, taught me over the years that just a different word choice can make a world of difference in how things turn out for the better with no more effort than a turn of a phrase or choice of a word. I used to choose words that were damaging to my relationships that Vincent said did not really match who I am. Choosing words that are allowing has helped my outlook in life and this outlook has drawn more support and good energy to me in the things that I am focused on.
It seems reasonable to put your efforts into fixing a problem when you think you have one.
But this approach many times creates a greater negative attitude that will cause you to look for more things you do not like in your horse. Like draws like and what you focus on will bring you more of that. There is allot written about this from the new science quantum physics. When I was growing up my elders told me the same thing and I bet you heard it too when you were growing up. It is good advice, especially working with horses. Horses read the feelings that you project, even when you think you have hidden your feelings. They are extremely sensitive beings.
If you see your horse needs a stronger foundation, you will not pick on your horse like you would if you viewed your horse's behavior as a problem. Your horse can feel your insecurity and lack of trust in him. But instead of looking at the situation as a problem, look at it as only a situation. This places no blame which opens the door to resolution and a more harmonious approach.
To prevent building a negative attitude, take the time to build the bond before you start your training each day. Start each day on what your horse is willing to do and then build upon that, even if you need to start at the beginning. I start each day warming up the connection with my horse by doing exercises to reestablish the bond, trust, respect, focus and willingness; which I call the 5 heart felt strings of connection. This is the easiest way to advance the performance of your horse to a higher level. Not addressing the problem and working on these exercises the problems will disappear with no explanation.
If I ever need to interact with a horse that is resistant in the moment, I rely on evolution to play a major role in removing the resistance. Notice, I did not say "problem" I said "resistance". Let's take it one step further to soften it more by not looking at the resistance but instead looking at what kind of foundation training would work to bring cooperation and willingness. When we hit resistance, it comes from something we have asked for that is out of line. It really has nothing to do with the fault of our horse.
Games
I then pick out or create games that bring the horse around slowly, not to point out to the horse that he is being forced to do something he does not want to do. When I spend time making a connection in the moment it helps to remove the resistance and it gives me time to think of what games would help my horse to be in alignment with me and to move him past his resistance and further his training at the same time.
I use flexible leadership; this means that when a horse responds to my leadership negatively, I then choose something else he would do for me. I am very willing to change up the games to move the horse through the resistance. What also helps is to drop my expectations if my horse should not respond the way I think he should. This way the flow does not get interrupted and I don't show disappointment. I am direct with my leadership and willing to negotiate. I stay light hearted and keep my horse that way too.
Each day, the fist step is spending enough time in building a deeper bond before you begin foundation training. Taking this time will help you to shift your point of view so that you can approach your horse in a relaxed manner and you can use a positive adjustable leadership approach.
What I would do with an extreme horse, or a horse that is a bit resistant in the moment, is that I do not baby him nor push him through things either. I take charge by approaching him in a quiet and firm manner and ask for something that I know that he would do in order to get back the control. From this approach a horse will respond positively. I do allot of different games he would say "yes" to in order to put him into a better frame of mind. I then move forward by bringing games that are just a bit more challenging, so he might need to pause before he does what I ask him to do. Yes, it takes a bit of a mind reader to pick the right games. Find the rhythm of your horse and then ask him to change his rhythm to be faster or slower. From changing up the rhythm, the horse will make more effort to follow your lead.
To work with resistance it helps to have a belief in yourself and your horse, leadership ability, a deep love of your horse and a willingness to spend more time developing the horse.
All horses look for leadership and have a natural desire to learn new things and do what they are told if the connection is there in the moment. It takes practice and trial and error to work with a horse that needs more foundation training. The right amount of push, or pause, is essential to keep the willingness of your horse. You can make all the mistakes you want and all you need to do when one happens is create more activity in your horse; or ask your horse to stand, relax and wait for the connection between you to return. You errors will even help the connection to become more dependable because of the practice it creates between you and your horse. It is a little bit of this and a little bit of that. Like my mothers ability in the kitchen. Building more foundation takes less skill than fighting the resistance or pushing a horse through the resistance.
Horses are great teachers in humbling our egos. Giving up the agenda, slowing down to get rid of the rush and appreciating the service a horse does offer us, helps you to get into the zone. If we can give up our goals we are then able to create a training program of fun games that are more realistic. Unrealistic expectations, and by not taking time to lay a good foundation, can be overwhelming for both the horse and human.
Working with a challenging horse, using my method, it helps to have enough background with horses to be able to know how to lead and ride a well trained horse and not remove the willingness or diminish the performance of the horse. Everything we do in every moment influences the behavior. We can actually undo the training as well as create a better performance in just a few moments of leading or riding. I wrote about this in my book, Naked Liberty, in chapter 12, page 95. I had been riding for years before I discovered that fact but I learned it quickly by letting a person ride my horse for a short time and then seeing how obstinate that rider made my horse.
It is so important to find a horse that complements you or be willing to accept a horse as he is. So many people try to save a difficult horse and then try to train it when they need more skills in knowing how to educate an extreme horse, this is not a good idea. If you fail you loose your trust in horses and in yourself. It is better to build your experience with a horse that will take care of you. I did this for years, working with horses that complimented me, and what it did for me was build my confidence up so much that even extreme horses trusted me and were willing to come around just from the magnetism and confidence I exuded.
So let's say you have saved a horse that is not an easy fix.
What should you do about it? First thing I would do is find a person that has done well with horses that exhibit your horse's attitude and behavior. Then I would work with that person to bring the horse around.
If you are interested in learning my method, you can win over your challenging horse by learning my method on an easy horse first. It is a long walk, but very rewarding. The long walkers in the field of horse training are always the ones we look up to. All you need is a willing heart, natural leadership ability and enjoy your horse as he is. This way you will evolve your understanding of your extreme horse.
In my online course we can work together, you and I, and come up with games that will bring about a fun and realistic program that works for both you and your horse.
Be on the look out for new horse and human sightings and may the horse be with you.
Here is a video of my mother and I working on her exercises that might help anyone you know in this similar situation.  And again, thank you everyone for your support.  My mother is doing better since I have been able to keep her at home and take care of her here with your help.
Donations and Payments
If you would like to donate any sum of money to our cause, it would be so nurturing for us and appreciated. Even as little as a $5 donation would be so important for her care. Anything you would like to contribute would be greatly appreciated. Click the button below and choose from one of the boxes or click on the link that says 'Or, Donate A Different Amount' to enter any specific amount.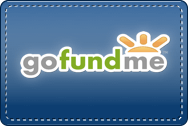 There are three levels of support in honor of "Paulina's Program":
1. The "Marchador Level" – $150/month
Video Group Coaching + *bonus* 15 min private coaching + chat room
Open to 10 people – January is Sold Out, but there is an open class for February
2. The "Honey Level" – $75/month
Conversational Group Coaching + video access + chat room
Open to 20 people
3. The "Ladd Level" – $50/month
Both Coaching Call Recordings – Over 4 hours of Coaching! + video access
You can see the details on the donation site.
Thank you all very much for your love and support!
Related posts: