What your donations have done is to give me an ability to have live in care for my mother. It is truly heaven sent. There was no way that I could have done this without your donations. Before you came to my rescue I was caring for my mother round the clock, going on ten days with no sleep. I could not run my business as my mother could not be left alone unattended.
I got two good nights of sleep since the donations came in and I have been able to care for my mother for most of the day today.  And again tonight I will get some rest. I felt all of your arms around me holding me and sending me healing energy. I am so blessed and deeply grateful to all of you.
Most of the time my mom's spirits are up, but she has had some health issues since she left the hospital that Hospice is helping us with. Last light we watched a movie (The best Exotic Marigold Hotel) with a dear friend.
How I was able to reach out to you for your support came from Mena Canonico, a personal life coach and truly my guardian angel. I would have not thought it was possible to put this program in place and reach out for support nor would I have even thought of asking.
Mena was here on my ranch when my mother went into the hospital and when I got back and explained the predicament to her, Mena sent me an email saying , "you are not going to lose your ranch Carolyn and you need to get prepared to receive". Those words rang in my ears because never in my life was I ever prepared to receive anything. I was always prepared to do whatever I needed to in order to help my mother.  However, in my imagination, I never saw any help coming in this way. Mena gave me new eyes to see with and a world that I write about came to my rescue!  I did not even need to reach out for it. From all the support I have received, I see a world of hope. Thank you, thank you, thank your for your concerns and compassion. Your support truly humbles me.
Donations and Payments
If you would like to donate any sum of money to our cause, it would be so nurturing for us and appreciated. Even as little as a $5 donation would be so important for her care. Anything you would like to contribute would be greatly appreciated. Click the button below and choose from one of the boxes or click on the link that says 'Or, Donate A Different Amount' to enter any specific amount.
There are three levels of support in honor of "Paulina's Program":
1.  The "Marchador Level" – $150/month (January Marachador level is

SOLD OUT

we will open February registration after January's Group call – you may wish to join the other levels for January as you will still receive access to ALL recordings)
Video Group Coaching + *bonus* 15 min private coaching + chat room

Open to 10 people
During your Video Group Coaching Call you will have 15 minutes dedicated just to you. You can send in videos up to 6 minutes long and ask questions on any discipline you would like assistance with.
You will ALSO receive a private coaching call (just you and me) that will take place on a specific day one week after the group call for 15 minutes each. This will be scheduled by my office staff.
You will be able to view all the videos sent in by the "Marchador Level" students to watch for one month along with listening to the recordings.
You will receive mp3 audio recordings of BOTH group calls (Marchador and Honey Levels) so that you can listen at your leisure.
You will have access to "Paulina's Program" chat room to share your ideas and receive support from others.
As a Marchador Supporter you will receive a 15% discount on the Waterhole Rituals Online clinic (Insider or Extended Seats) in 2013.
You can sign up one month at a time or for as many as you like.
2.  The "Honey Level" – $75/month
Conversational Group Coaching + chat room
Open to 20 people

During your Conversational Group Coaching Call you will have 10 minutes dedicated just to you. You can ask questions directly to me on any discipline you would like assistance with.
You will be able to view all the videos sent in by the "Marchador Level" students to watch for one month.
You will receive mp3 audio recordings of BOTH group calls (Marchador and Honey Levels) so that you can listen at your leisure.
You will have access to "Paulina's Program" chat room for the month to share ideas and support with others.
You can sign up one month at a time or for as many as you like.3.  The "Ladd Level" – $50/month
Both Coaching Call Recordings – Over 4 hours of Coaching!

This level is open to all and is a good way to get to know my work better.
You will have access to viewing the videos sent in by the "Marchador Level".
You will receive mp3 audio recordings of BOTH group calls (Marchador and Honey Levels) so that you can listen at your leisure.
You can sign up for whichever month you like.
This ongoing program that will be offered every month. The first Video Coaching Call is scheduled for Sunday January 27th, at 5pm PST. The first Conversation Coaching Call is Monday, January 28th, 5pm PST.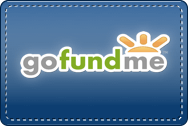 Molly and LeAnne suggested that during my mother's advanced dementia that I include her in the blog and that people would like to hear stories of who she is and our times together, so here is my first installment.
A Story about my Mother:
As a child I thought everything would stay the same. We had ice boxes not refrigerators, close lines not dryers, dinner every night sitting down with the family and no TV, now I have Three. No one thought of owning lots of clothing or anything, whether you were rich or poor. Extra money did not get spent, it was saved. We saved everything from strings to newspapers. Everything got recycled and little was ever tossed. On Sundays, a great sport for my family, we would find an old junk yard and bring back things we could use. My dad, when he found something of the past that he felt was a prized antique, would give us a history lesson on how it was made.  It was more fun than shopping at the mall.
In our town I was not aware of anyone having more or less money than the next person. Everyone lived conservatively. We were all on a budget. Showing you had more than someone else was considered bad taste.  As I got older this all changed from my growing awareness of how it really was and new people moving in and of course progress. I learned that customs changed and changed quickly from one generation to the next.
Most of what I learned came from being directed and influenced by most everyone. My mother developed me to be resourceful, to have empathy and creative expression as well as an interest in beauty, cooking, decorating and music.  She did this from reading me fairy tails that taught me on all these subjects and by doing these things together, like tea parties and picnics. On our picnics we had to have pickles, olives, hard boiled eggs or deviled eggs, fried chicken, potato salad,  celery  and carrot sticks, cake or chocolate chip cookies and then later we had watermelon or home made ice cream.  Sometimes I could even bring my horse.
My mother was really good at making up stories and teasing me with them, by choosing a plot to scare me and then change the outcome to a happy ending if I made a fuss and did not want the hero to be done in by the villain. She was a great story teller from her taking on the personalities of the charters and acting them out.
One day my mother asked me if I would like her to make me some gum. I thought, "what a great thing" and I was all for it. She told me to go out and pick the best mint leaves I could find, big ones, but not too tough. In the desert it seems that most faucets dripped water and there is where you might find mint and herbs growing. So I went around and found the biggest leaves and brought them back to her being careful to stay away from the tough ones. She cleaned them well and then selected the best ones and laid them out to dry. It seems to take forever for them to dry. Then she said, "You do not make gum like we make cookies, it takes magic" and she would put the mint leaves between her cupped hands and say some magic sounds and then rub and rub and rub. Then she would open her hands with flair and in them was a package of spearmint gum. I really believed she made the gum from magic.  This set my mind to see my mother as all powerful from her ability to create magical gum.
I remember one day in the kitchen my mother was making an angle food cake for some important company and the cake did not turn out. She was really disturbed about this for a while and then she discussed it with me; I was probably around 4 years old. She said that she was going to serve the crumbs because she needed to serve something and it was all she had. I remember that I thought this is not going to work. Then I watched her take the crumbs and mound then up and then put white frosting all over the crumbs. The crumbs were bunching up in the frosting. It looked terrible. Then she made a little sign out of paper and ran a tooth pick through one side so it would look like a flag. On the flag it read "Mystery Mountain". She added toy mountain goats and a little soldier that looked like he was climbing the mountain and in another moment it looked fantastic! From a mess to something that was more wonderful that the original cake that had failed.
I learned from her that failure can be made into success if you stay creative:
So this spilled over into my horse training.  For example: when I call my horse to come and instead he runs away from me, I change my approach.  So, instead of calling him to me, I would say, "go trot" and encourage him to do what he wanted to do and in no time my horse would then trot up to me.  The old adage, "when life offers you lemons, make lemon aid".  This was my mother's motto. Following mottos and living up to ethical standards was important in those times. Today it is about self-help and formulas to create happiness, better relationships, to create your dream and so on.
My parents were all about fixing things. My dad made a business of fixing things. He was a blacksmith and he turned his blacksmith and machine shop into a wholesale steel company. In my young years we lived next to the shop in a garage and both of my parents worked side by side. My Dad taught my mother to weld and she ran the books in the business. We started out meager and then built a big business step by step.
During those days, all the rod iron in Palm Springs was made in my dads shop.
I learned from them to build on what you had and then to see it through to the end.
Thanks for listening
Free Lesson:
Here are some free lessons in gratitude for the support of my mother's care, enjoy!
I hope my blog helps you to dance with your horse in free style Liberty Dancing.  I also want to cover the pros and cons using treats in the training of horses and guide you on when you should use treats and when you should not use treats.
I feel that what I am sharing with you will help both beginners as well as seasoned equestrians equally for different reasons – so here goes.
This is the meat of how to start a horse with treats and how to dance with a horse at Liberty as well as some common sense ideas that could help you on our path to a true understanding of the nature of horses and how to approach them.
Mustang's Lesson:
I was the proud owner of a mustang that did not like anyone but me, great for the ego!  I lived in a horsey town but no one had a mustang.
He made me look good too. His gates were smooth as silk and soft as butter. There was no way to fall off of him even when he bucked. The freedom I felt on him was un-measureable. His bucking, which was only on rare occasions, was a pleasure to ride and a way for me to show off that I could stay on and that he did not scare me.  I could control the situation with my voice using a strong tone to get his attention and riding him forward to remove the bucking. Around other horses he would sometimes rear and then prance around. It was all a lot of fun for both of us!
He had not been in captivity long before I got him.  His wild nature had not been taken from him and neither had mine.   Mustang and I got along right from the beginning. We had an unspoken pact. It was destiny that we were to be together. Our freedom was not disturbed from the relationship we shared together, it was enhanced. But something went wrong in the games I played with him. I am sharing this with you so I can empower your relationship as a trainer and a friend to horses. What I am sharing with you is my own journey with trial and error and what it lead me to discover.
My Journey with Trial and Error:
I remember when I first used treats for training, I was 10. I found out that my horse Mustang would follow me around if I had carrots in my hand. It was like I had a halter on him. I thought I was on to something important.  Then I discovered that he would run with me when I carried grain in a bucket. The joy I recall still lifts my spirits. But these games came with a cost.  I could see that Mustang was getting more aggressive. He would lay his ears back as we ran together. His negative attitude was accelerating  to a full on attack by my horse, who was bonded to me and usually took good care of me, so I had to  drop the grain on the ground and keep running. When I dropped the grain he dove into it and swirled around to try to kick me away from him.
This game lasted a short time because I was creating a mean horse and it was dangerous no matter how much fun I was having. You need to be careful with horses that they do not see what you are doing as an act of teasing them. This was one of the lessons Mustang taught me out of an encyclopedia of lessons I experienced with him. What I learned was to be aware of the results that my training was creating.
Then I went through another phase at age 10. Even though Mustang and I were having fun,  giving and receiving treats, I started thinking to myself that I wanted my horses to pay more attention to me than to the treats I gave him. The only way I was going to get my horse back to the bond we originally had during our training sessions was to stop the treats.
I needed to learn how to train my horse where he would pay more attention to me than the treats.  I took the long journey to become a horse trainer that would not need treats to get performance so that I would not ruin the bond from the training of my horse. I wanted the performance of Mustang, or any horse, to be built on my skill and the bond rather than what I was feeding him.
I wanted the training and the time we spent together to bring us closer each time and I wanted the bond to keep evolving, like a good marriage that grows through the years. The only way I could do this was to leave out the treats. I wanted to be sure that my horse felt a connection with me because of who I was and not what I was feeding him.  I wanted to be able to influence and inspire him without the treats. I knew then that this was the "Key" to my next step of evolution.
I would recommend that people develop their horsemanship skills first before using treats for training. I will show you how to begin training with treats in a moment. What I will share with you will develop the skills you need to be able to use treats.
The Next Part of My Journey:
The next part of my journey came from observing horse behavior and how horses trained each other in social interactions. Gathering this knowledge was the answer in how to go about training a horse. I was 10 years old and I got the opportunity to spend my summers sharing territory with a wild herd of mustangs in the mountains close to my family's summer cabin. Mustangs fascinated me. They embodied a way of being that I recognized was also in me.
During the summers that I spent with the wild horses I found the method that I teach today, though it has changed a lot from not using food, to using food.
My understanding in how to relate to horses came from watching a foal's life lessons from his mother and then the lessons he learned from the herd. You can read about that journey in my book.
The Key to Training a Horse at Liberty:
The key to training a horse at Liberty, from my observations and experiences with wild horses, is that all horses are born with two instincts. One is a tendency to move away from things that approach them and the other is to follow things that are leaving them.  They do this without thinking and they keep this behavior throughout their lives, if we do not take it out of them from the training we do.  Many traditional training methods remove these responses.  Most people feel safer if they remove these responses because they feel a horse will shy on the trail or might be herd bound if they do not.
In removing these instincts a horse looses a sense of himself and it's harder to train from being dummied down. What happens when these instincts are removed is that the gas pedal is also removed. I believe the most important thing you can have in a horse is a good gas pedal. This idea was shared with me from my mentors, about the importance of refining the gas pedal on a horse. If I had a good gas pedal, I discovered that not only would a horse go where I wanted him to go but a lot of benefits came along with it was well; the bond, connection, bravery, dependability, loyalty and trust. If approached in the right way I got the " Full Monty" of what I was wanting to achieve, which was a horse that's training came naturally and easily for him.
To get this gas pedal I am looking for, it is important that I develop the horse's herding instincts and tendency to follow and leave to a dependable response. What I found is that because I am the one that developed his instincts to be consistent, the horse is over all more dependable and prefers my company over his horse friends.
This consistency helps you to dance with horses at Liberty in a new way. In a spontaneous interaction, you can then direct a horse easily. It is my wish that everyone could feel this connection. It would grow the empathy around the world. When I dance with a horse, the horse and I want to dance to the other ones wishes. It will open your eyes to the universal connection to all things. It is like a courtship from the way your body goes back or forth, left or right, and the way his body responds to you and how you choose to lead him.  You are just locked in together in a spiritual embrace from your dancing bond of friendship. You do not know what you are going to ask the horse to do until you see an opportunity to send him this way or that way. It is profoundly uplifting to experience this way of connection at Liberty. You and the horse are engaged in a creative expression.
You start out like a jazz band looking for your groove. Then you find it and it is magical, then the connection dances you.
It is so easy; all you need to do is get your horse moving on his own power and then shape where he goes. When you see he wanted to be shaped and he can go where you direct him next, direct him there. You then send and draw in a courtship manner.
I learned how to dance with horses because I loved how I could court a horse from the ground.  It came very natural to me and it will for you too.
When you are dancing with a horse, in those moments you can also train him at the same time. When I start a horse this way, most horses will fall into the game quickly and easily because it is his nature to connect and be directed from his herding instincts and his play drive.  Most all horses can be courted to dance with us.
Preparation for Liberty Dancing:
But before all of this can happen you have got to get really comfortable being with a horse, wanting nothing from him put his company. A horse really gets this message fast.
Kedra, my apprentice who lives close to me, has 5 mustangs and little experience but is doing a great job with them.  She asked me an important question, "how do you know when to treat and when not to treat?" So I thought it would be a good thing to offer some guide lines that I follow on the subject of treats.
There are no hard and fast rules! I use treats when a bond is established first, from hanging out with my horse and doing nothing together but just being in the flow of life.
I introduce treats while sharing territory by teaching them to stay away from a food dish when no food is in it. Then I teach them to stay away with just a little food in the dish.  When he is willing to do this and I can trust him to never go over to it, I then increase the amount of food bit by bit.  Eventually the dish can be full of all of his favorite things.  The goal is that he would never think of touching or going into the area where that dish is.  It is my job to keep chasing him away until it is clear that he is never to get close to the dish.
Then I go to the next step by putting the dish in the area that I am training him and every once in a while I give a treat for no reason. If it sets my horse back, because I gave him a treat, I start all over again from the beginning with an empty dish.  This way when I start using treats, a horse would not think about needing a treat from me for any reason and I stay the subject of his affection.  I am always paying attention to my horse's attitude when training with treats so that I can make the right adjustments to my training program. If I see him forgetting our bond, from the need for treats, I stop with the treats for a short time.  Sometimes I stop altogether, it depends upon the horse and how well the horse is working for me without them. I only use treats on the new lessons. Once a horse knows what I want and is performing well I stop the treats. Many times my horses enjoy our lessons so much that they do not want the treats any way. It is important to move your horse forward by allowing him to work from the heart and not the pay check.
The Reason for Treats:
The reason for treats is to help when starting a new lesson because it lets the horse know what it is that I want him to accomplish in his lesson.
Trial and error is my guide on treats. If my horse seems to stay polite, not beg and learns faster with treats, I use them. If he seems to depend upon them and become anxious for them I stop using treats. I don't know what path to take in my training until I get a response from my horse.  My guide in training comes from my maintaining the connection and the bond. I take lots of pauses to check in on the bond or to reestablish the connection. In the pause a light bulb goes off in what would be the best way to continue.  I find my way, or that evolution, moves us along and offers us a helping hand.
So, what I think I am offering you is to really step into the world of trial and error as your guide.  This way you are not an arrogate partner but an imaginative partner that never bores your horse. Sometimes I push a horse strong just to see if he wants this kind of direction and would resonate to it and many times they do. Just like people, we sometimes want a strong kick in our pants to get us back to your well being and the dance or most times we want the opposite approach.
Trial and error is staying on the cutting edge of life, like the crows on the highway of life and the search to keep the connection and enthusiasm of our horse and human partnership.
I was talking to Robin today and she offered that she likes to treat before riding rather than afterwards. She says that many times a horse wants to get finished with the ride in order to get to the treat. This way the horse gets the treat and then the ride. She feels it puts a horse into a comfort state of mind. I like this idea. But be on the look out that it might not work from the stand point that it could have the opposite effect.  If we watch for this, you will be more able to stay on the right track. This is true with anything you might put into your program, always be willing to adjust from the response of your horse.
I was speaking to Vincent Spiaggia and he said "Carolyn, why not tell your readers that every time they feed their horse, that they wait until the horse is not in a hurry and pushy.  This way you can, from your everyday relationship, have a polite horse right from the beginning."
If you would like to share anything on this subject about your own experiences, I would love to read about them. Let's have some fun this winter by sharing and caring about one another's point of view. Let's keep sharing video YouTube's.  Enjoy!!!
This is one I would like to share with you.
The Birds of Paradise
Warmly,
Carolyn
Related posts: